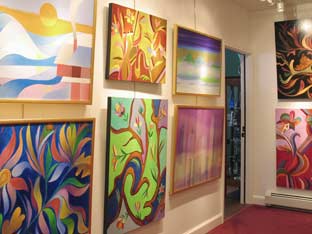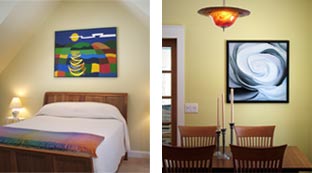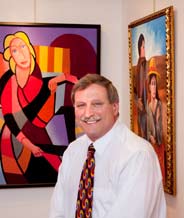 William Rugh
About the Gallery
The William Rugh Gallery starting in 1998 exclusively showcased and sold original oil paintings of Modern Master, Edward Widmayer. The gallery has grown to proudly represent Award-Winning Photographer, Fletcher Manley.
We have doubled our space over the years and now offer our unique gallery and home as a "whole house gallery".
Special shows throughout the year exhibit selected works of local photographers and never before seen styles of our Modern Master, Edward Widmayer.
To further tempt your artistic palette we offer stunning blown glass vessels by Glass Artist, Philip Jacobs, art and photography giclée prints, sculpture, art note cards, and jewelry. All are available for purchase at the gallery. Please contact us by phone or email or visit the gallery... a gallery that rivals those you'll find in Boston or New York City - without the high price tag!
Gallery hours: May through December
Saturday & Sunday 10:00 am to 4:00 pm & by appointment
January through April - by appointment only
10 Evergreen Drive Lancaster NH 03584
603.788.5531
email: inquiries@rughgalleries.com